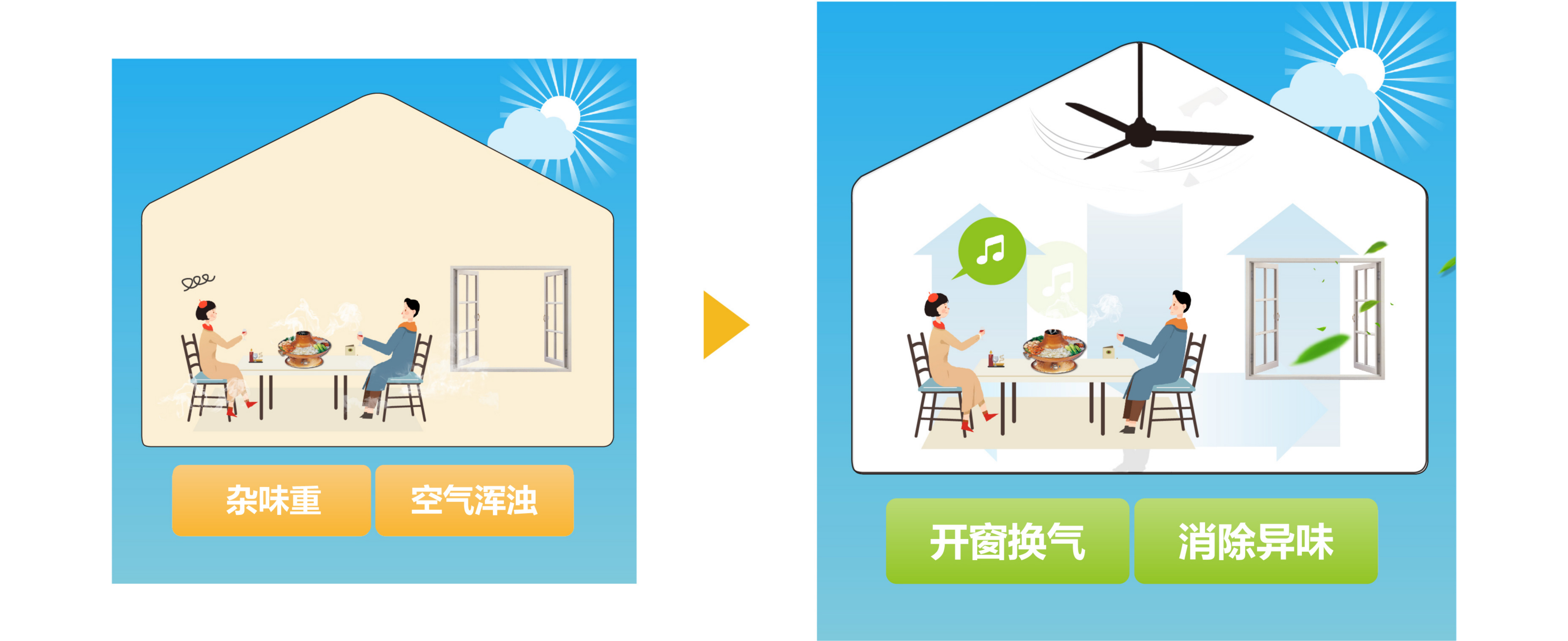 餐厅食肆等公共场所,中餐气味较浓(如火锅餐厅),室内混杂了食物气味、烟味、个人体味和消毒水味等。由于常开空调,气味被充满室内难以挥发,造成客户感受极差。吊扇的有效使用,相当于大型抽排系统,把浑浊的气味驱赶,将新鲜空气吸纳进来,使客人感到舒适。同时,它还是一台省钱的机器,与空调结合使用,如此,冷气可以均匀地分布在房间的每一处,并大量节省能耗。





































In public places such as restaurants, Chinese food has a strong smell (such as hot pot restaurants), Indoor mixed with food smell, smoke, personal smell and disinfection smell, etc. Due to the constant use of air conditioner, The smell was so strong that it was difficult to volatilize inside that makes clients feel bad. The effective use of ceiling fans is equivalent to a large scale pumping and drainage system to drive away turbid smells, Bring in fresh air to make the clients feel comfortable. at the same time, it is also a money saving machine, combined with the use of air conditioner, in this way, cold air can be distributed evenly throughout the room and save a lot of energy.























































---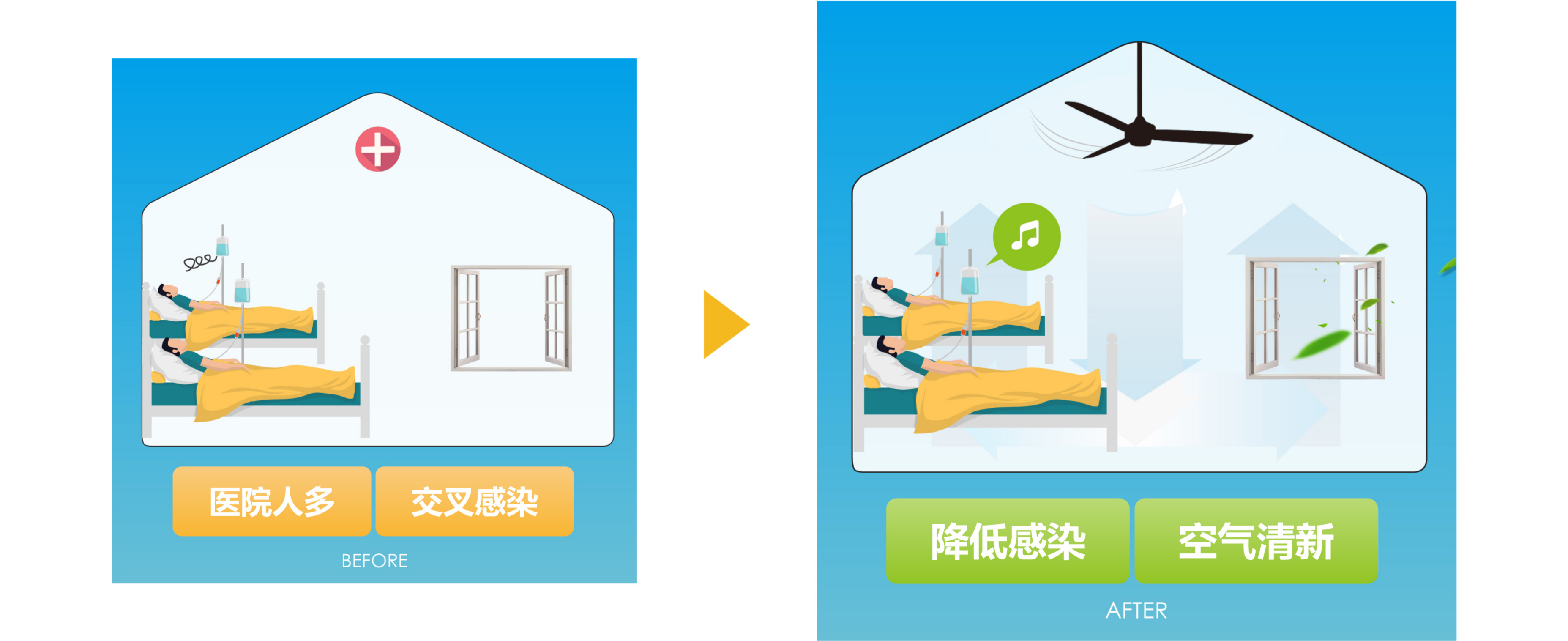 医院需要经常打开窗通风,风扇的应用使得病毒被排至室外。太阳光具有天然的杀菌功效,能有效杀死病毒,而室内的病人能呼吸到清新的空气,被感染的概率将大大降低。
















































Hospitals often need to open windows for ventilation, and the use of fans causes the virus to be expelled outside. Sunlight has a natural bactericidal effect and can effectively kill viruses, and indoor patients can breathe the fresh air in, the probability of infection will be greatly reduced.










































---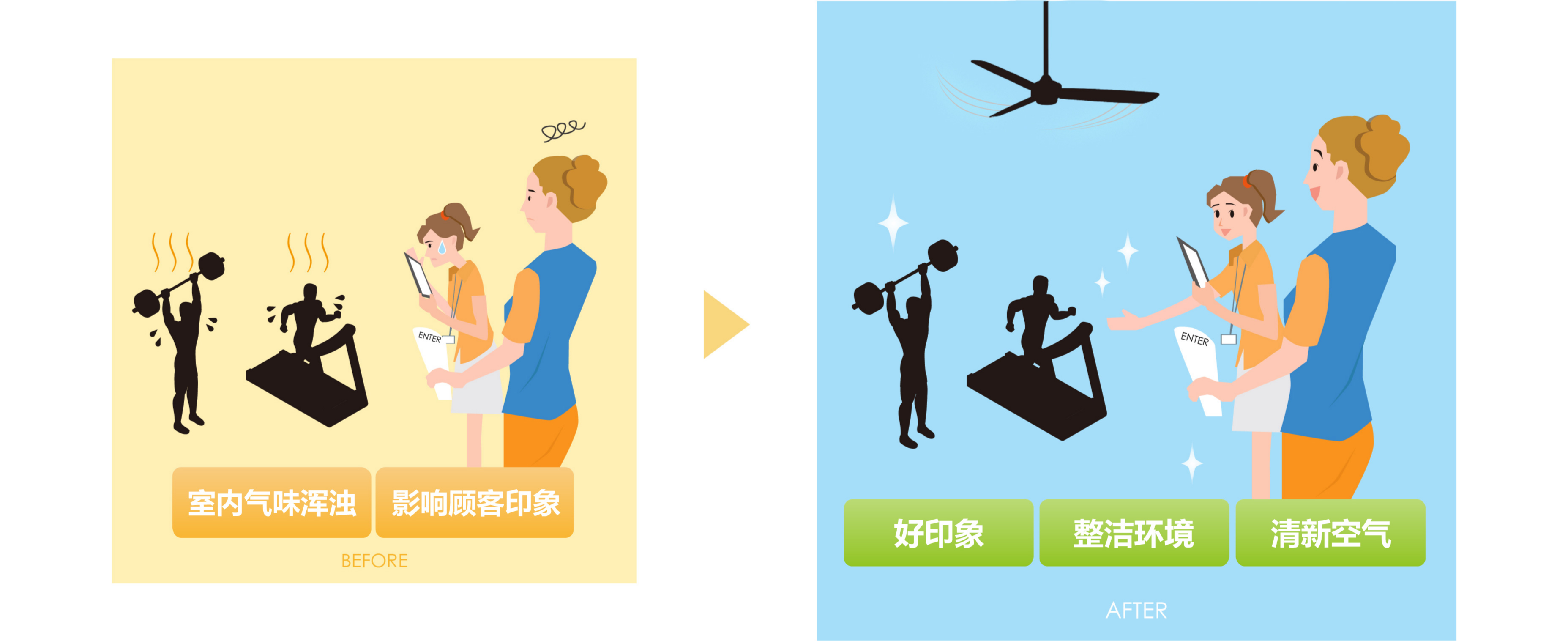 风扇在健身房内转动,可以避免汗水、汗臭与空气相互融合,因此能保持室内通风干爽、清新。
























The Fan rotates in the gym, may avoid the sweat, the sweat stink and the air mutual fusion, therefore can maintain the indoor ventilation to be dry, fresh.